About Kung Fu Living
Kung Fu Living came about as a result of a desire to teach everyone how to learn Kung Fu by giving access to the very best training.  We started by asking these three questions:
If you could be apprenticed to a Kung Fu Master, what would you be taught?
From an understanding of the neuroscience of teaching, what is the best way to learn that knowledge and those skills?
If you can't always train in a class, what is the best way to use modern Information Technology to deliver this great body of knowledge and skills?
If You Want to Know How to Learn Kung Fu at Home – Kung Fu Living is Your Answer
Sifu Mark Ringer – BA Hons (phil/pol) PGCE
Mark began his Martial Arts training as a teenager, becoming a regional boxing champion before moving on to train in Kyokushin Karate and then Tai Kwon Do.
Working as a licensed doorman helped see him through his honours degree in philosophy. After twelve years of working pubs and clubs as a head doorman and running his own security company, he was able to develop and test the most effective control techniques incorporating many concepts from the Northern Chinese Kung Fu style of Kempo which he was studying during this period. He was fortunate to train in restraint techniques under the highest ranking Ju Jitsu instructor at the time and have one to one training with an expert in Chin-Na (seize and control techniques).
After being a manager and consultant for international private security firms, in 1999 Mark took a change of career direction to become a high school Head of department for Philosophy and Ethics & Religious Education for 10 years, becoming a specialist in both ancient and modern eastern philosophy. Another change of direction was to train in the Southern Chinese Kung Fu style of Wing Chun where his instructor was an enthusiastic young Sifu. William Bridgman.
As a certified practitioner of Neuro Linguistic Programming and Hypno Therapy he is able to help people develop their psychological strengths and he is one of the few professionally qualified and experienced teachers working full time in martial arts.
Mark has a wealth of experience in the martial arts; developed in the dojo, tested in competition and practiced in real life. He has a great depth of understanding in the philosophical and spiritual aspects of Kung Fu and as a true master is uniquely able to pass on the rich complexities of these ancient arts.
He was so impressed with William's energy and passion that they founded a Kung Fu academy that has taught people how to learn Kung Fu for over a decade and successfully trained over 1000 students.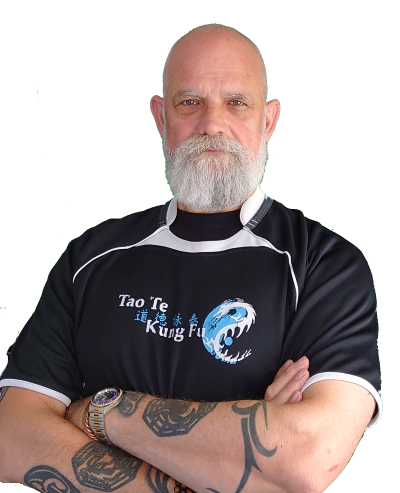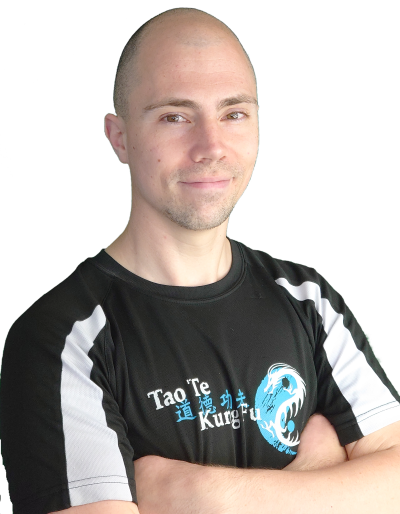 Sifu William Bridgman
Will started training in Kung Fu when he was a teenager. He soon fell in love with the art and knew that he would dedicate his life to discovering the limits of his potential. He started training in an accelerated Black Belt program training for hours almost every day. Here he learned advanced Kung Fu techniques including unarmed combat, weapons training, grappling and ground fighting and has sampled a huge array of the world's martial arts.
He has trained with some of the world's highest profile Masters. These include European Kung Fu masters, world famous weapons masters, UFC competitors and traditional teachers from the far east.
While intensively training, Will discovered that although he loved progressing his own skills as a martial artist, he found a passion for helping others achieve their potential in Kung Fu. As a result his entire career since school has been as a full time martial artist and instructor.
After 4 years of training and instructing, at the age of nineteen, Will earned his Black Belt in Wing Chun Kung Fu. As well as continuing to train his body and mind in different arts he met Sifu Mark Ringer, who was one of the few people who shared his goal of giving Norwich a place where people could expand their horizons physically and mentally in the way he had through Kung Fu.
Because Kung Fu is about mastery of the whole of ones life, Will realised that one of the most helpful contributions he could make to the lives of his students was to be sure he could advise them on a healthy disciplined life. He therefore trained and qualified as a nutrition and diet advisor specializing in health and long term weight management.
Graham Hayes BSc Hons
Graham was one of our first students to achieve Black Belt status.  Through mastering Kung Fu he found the skills and attitude overflowed into his daily life and business practice. Graham wanted to know how to learn Kung Fu so sought out local instructors and started training during his late 20s to improve his fitness, strength and mental wellbeing.
Following his completion of his BSC Hons degree, Graham started his own IT development business which has been growing now for 20 years.
During this time Graham has performed a variety of roles in both position and services; ranging from directing the high-profile launch of a super car in the Australian Embassy in London, to designing website sites for businesses and deploying his own bespoke database software in a wide range of industries and consultancy.
Graham's expertise has enabled the development of the Kung Fu Living platform, something that was only possible given his unique combination of IT skills and deep understanding of the whole Kung Fu training process and how it enhances everyday life.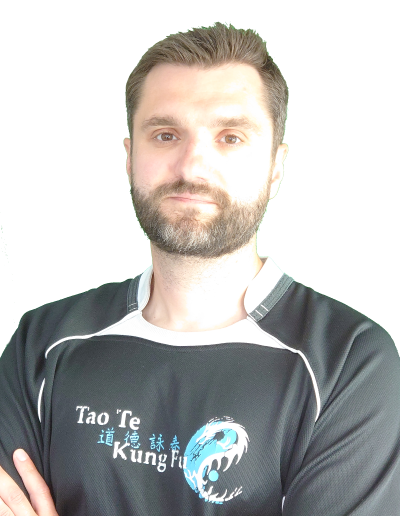 How to Learn Kung Fu with the Free App
with introductory taster lessons for all courses
Get the Free App